solvent extraction plant
The purpose of solvent extraction is to extract the oil from oil bearing materials by means of solvent - a petroleum by-product. Solvent extraction plant, however, is the one of the most modern methods of recovery of oil from oil bearing materials at very low temperature under vacuum to produce excellent quality of oil.
Workshop of Solvent Extraction Plant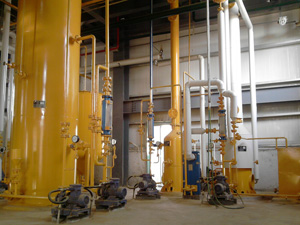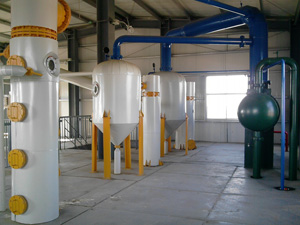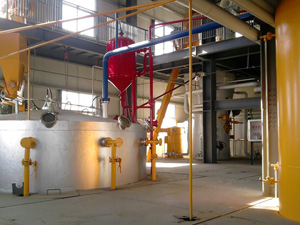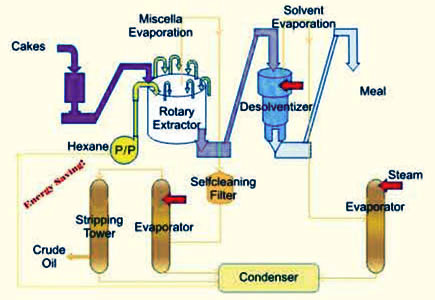 Solvent Extraction Plants
We majors in quality assured ranges of solvent extraction plant which is designed in accordance to requisite norms and standards. Our range including soya been seed solvent extraction plant, cotton seed solvent extraction plant, sunflower seed solvent extraction plant, peanut/groundnut solvent extraction plant, rice bran solvent extraction plant, palm kernel solvent extraction plant, corn solvent extraction plant, sheanut solvent extraction plant, sal seed solvent extraction planr, and many more.
Soya Bean Seed Solvent Extraction Plant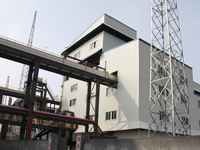 Soya bean seeds usually contain 16 to 18% oil. Instead of mechanical pressing, we get soybean oil by extracting it from solvent extraction plant.
At first, soya bean seed should be fully prepared. Soya bean seeds need cleaning, destoning, cracking, husk separating (if necessary), cooking, flaking, expanding and drying. Then the prepared expanded soya flakes are sent for solvent extraction. Solvent extraction is carried out in the normal fashion. We do offer preparation equipment for soya bean seeds.
For more details please write to us in the following form
Cotton Seed Solvent Extraction Plant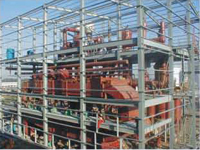 Cotton seed oil is a cooking oil which extracted from the seeds of cotton plant of various species. An undelinted seed composition is about:8-10% of lint, 18-22% of oil, 30-35% of meal and 30-35% of hulls.
In order to extract oil from cotton seeds, firstly you should entry the seeds into the shaker room for cleaning of cotton seeds, post cleaning, the cleaned cotton seed is passed through the grin sand for the removal of linters from the cotton seed. As a next step cotton seeds are passed through hullers for the removal of tough seed coats. The seeds at this stage in its form are obtained to be crushed in Expellers, this helps in the partial oil recovery from the seeds. After crushing the seeds the oil is extracted and the left over pulp is called as the cake, the oil contained in this cake is processed through a solvent extraction for recovery of the oil in this complex form.
For more details please write to us in the following form
Sunflower Seed Solvent Extraction Plant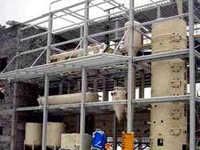 Sunflower oil is the most widely used oil due to its high linoleic content which is considered nutritionally positive. The kernel accounts for 70% of the seed and the oil content is about 40%-45% in the seeds.
Sunflower seeds are first subjected to decortication to obtain high protein meal, the decorticated sunflower seeds are subjected to mechanical extraction. There are usually two methods that used in the sunflower seed solvent extraction. In one method only pre-pressing is carried out leaving 18 to 20% as residual oil in the pre-pressed cake. In the second method full pressing is carried out in screw presses leaving 10 to 12% residual oil in the fully pressed cake. For recovery of residual left over oil in the cake, the cake is subjected to solvent extraction process.
Refined Sunflower Oil is mainly used as food oil (salad and cooking) and in the manufacture of margarine.The meal is highly appreciated due to its high protein content (45-50%) as animal feed, especially for large breeding of poultry.
For more details please write to us in the following form
Corn Solvent Extraction Plant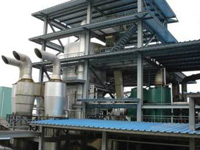 Corn/Maize is an important cereal in western countries. It has around 40-42% oil content.
Corn oil and corn meal can both be obtained from corn. The extracted meal is also very useful.It is suitable for making enhanced animal feed rations, snack food, blended food products, cosmetics, and fermentation broth additive, especially being used as a component for animal feed (20% protein content).
For more details please write to us in the following form
Rice Bran Solvent Extraction Plant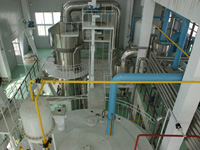 Rice bran oil is the oil extracted from the germ and inner husk of rice. It is notable for its very high smoke point of 490 °F (254 °C).
The rice bran solvent extraction plant starts with raw material preparation. Rice bran is first screened. It is then heated by steam at temperature higher than 100 degrees Celsius to stop Lipase hydrolysis in rice bran prior to extraction. Rice bran oil can easily be obtained in direct solvent extraction of the rice bran. But due to the powdery nature of the rice bran, rice bran oil production requires a preparation before extraction to ensure a good percolation of the solvent. Refined Rice Bran oil is also known as heart oil since it has good oryzanol content and is mainly used as cooking oil.The extracted meal is used as fish feed and can be mixed with other feeds for animal and poultry feed.
For more details please write to us in the following form
Peanuts /Groundnut Solvent Extraction Plant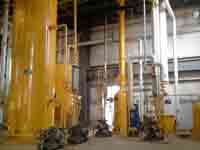 Peanut Oil is low in saturated fatty acids and rich in mono saturated fatty acids, thus making it a healthier option. The kernels so obtained have an oil content in excess of 48%.
Peanuts / Groundnut oils are often extracted using a solvent like hexane, while aromatic oils are extracted with various methods including steam distillation and the traditional cold pressing method. In all of these options, the goal of extraction is to produce a pure oil free from contaminants and traces of the original plant material.
For more details please write to us in the following form
Castor Seed Solvent extraction Plant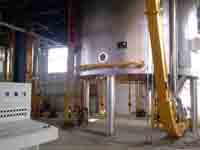 Castor seed is the source of castor oil, which has a wide variety of uses. The seeds contain between 40%and 60% oil. The purpose of castor solvent extraction plant is to remove most of the oil contained in castor seeds. Extraction is conducted on prepared seeds or, generally in the case of high oil content seeds, the cakes obtained by the pre-pressing. Firstly the oil is recovered by mechanical pressing in oil mill with the help of expellers / screw presses. The resultant cake contains 10 to 12% oil. This oil is recovered by solvent extraction process.
For more details please write to us in the following form
Canola/ Rape Seed Solvent Extraction Plant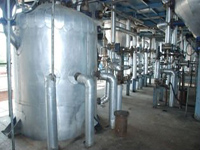 Canola / Rape Seed has a relatively low hull content and has an oil content of approximately 40-45% oil.
The seeds are subjected either to pre-pressing in screw presses leaving left over residual oil in the cake in the range of 16 to 20% or the seeds are subjected to full pressing in which case oil left over has residual oil in the cake ranging between 8 to 10%. The cake is subjected to solvent extraction for recovery of the residual oil. Generally, rapeseed oil only has 30% of oil extraction rate. If use the right way can help you increase 25% oil extraction rate more than before.
For more details please write to us in the following form
We are one of the most and reputated solvent extraction plant suppliers across the world, we also offer premium oil mill machinery and advanced oil processing technology, anytime you are interested in our solvent extraction plants, please don't hesitate to contact us, we are always at your service!
We accept enquiries in English, Español (Spanish), Русский язык (Russian), Français (French) and العربية (Arabic). Our professional team will reply to you within one business day. Please feel free to contact us to get more info about our solvent extraction plant!

desolventiser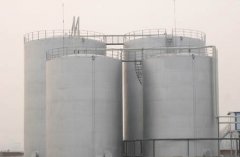 oil storage tanks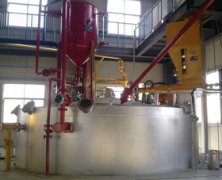 solvent extracor