oil milling plant
Our oil milling plant / oil pressing plant can process a number of oilseeds like peanut, soya, cotton seeds sunflower seeds, corn germ, rape seeds, canola, castor, sesame, neem seed, sheanut, palm kernel and the like. The most important equipment in the entire milling / pressing process is oil expellers which are used for high oil content seeds and also used for smaller capacity oil production plant.
In former times, oil extraction was done exclusively with presses. In most oil milling plant, oil extraction is done with expellers as pre extraction before solvent extraction or as direct press extraction.
Oil Milling Plant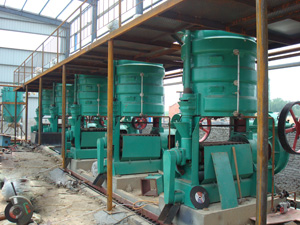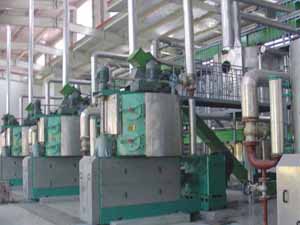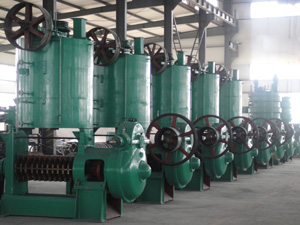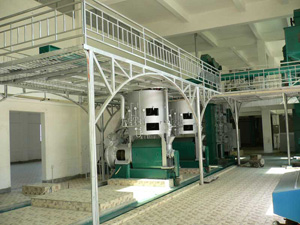 Oil Pressing
Mechanical oil pressing is to extract the oil by certain oil pressing machine from the oil material by physics pressure, all the courses are without any chemical additive. The typical oil pressing method usually include the following two kinds, cold pressing and hot pressing.
Cold Pressing:The temperature should be controlled between 60~ 70 ℃, in order to prevent the protein denaturation or other nutrition in the oil will be easier to refine. By using this oil pressing method, a certain oil pressing machine - cold press will be used.
Hot Pressing: According to the heat and to extract more oil, the temperature should above 110 ℃, the oil pressing machine - hot press can get higher output, usually 10%~15%higher.
Oil Pressing Flowchart
Oil pressing / oil milling often includes thress sections, they are cooking , pressing and filtering. In each process, different oil milling equipment will be used, such as steam cooker, oil press, plate filter press.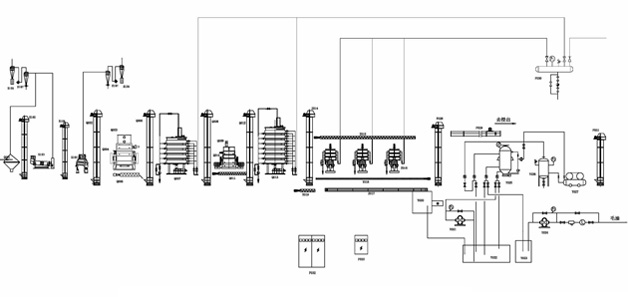 Advantages of Mechanical Pressing Technology
The speed reducer saves the energy of the equipments
The speed reducer make the equipments energy saved;
The special design of the expellers are with lower residual oil left in cake and make higher oil output;
The quality of oil cake from pressing is higher, more suits for downstream processing.
Versatile to process many kinds of oil seeds, such as peanut kernels, rapeseeds, cotton seeds, sunflower seeds, corn germ, palm kernel, sesame, etc.
We accept enquiries in English, Español (Spanish), Русский язык (Russian), Français (French) and العربية (Arabic). Our professional team will reply to you within one business day. Please feel free to contact us to get more info about our products!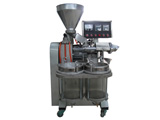 integrated sesame oil press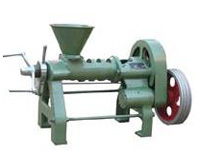 oil press machine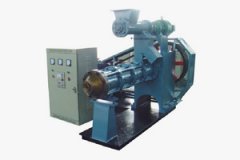 soybean extruder