sesame oil manufacturing
Want to know how to extract sesame oil from sesame seeds? Want to start your own sesame oil manufacturing project? Here is the right place to start!
Before manufacturing sesame oil from sesame seeds, let us know some useful information about sesame oil first. Sesame oil is an edible vegetable oil derived from sesame seeds. Besides being used as a cooking oil in South India, it is often used as a flavor enhancer in Chinese, Japanese, Korean, and to a lesser extent Southeast Asian cuisine. The oil is popular in Asia and is also one of the earliest known crop-based oil, but world-wide mass modern production continues to be limited even today due to the inefficient manual harvesting process required to extract the oil.
Sesame Oil Manufacturing
Sesame oil manufacturing is not a simple process, the following three necessary procedures should be in your sesame oil manufacturing project: they are sesame seed preparation, sesame oil extraction, and sesame oil refining.
First, sesame seeds should be pretreated and cleaned by seed cleaning equipment tto remove impurities. Then, the clear seeds are pressed by professional seed processing machinery to get crude sesame oils. However, these oils should be extracted by solvent then be refined to get pure edible oils.If necessary, you'd better install an oil filling machine to fill and pack the oils.
Sesame Oil Manufacturing Project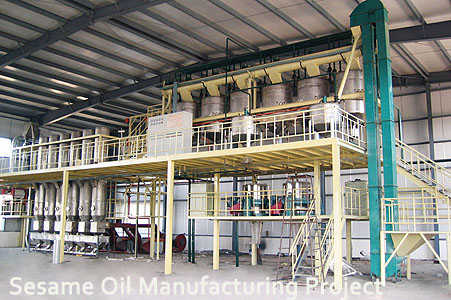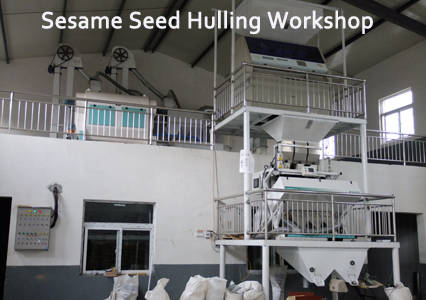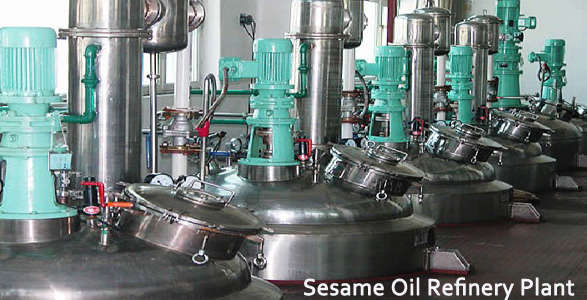 Contact us now to get further info about the sesame oil manufacturing, we are always ready to serve you!