palm kernel oil extraction machine
Palm Kernel Oil Extraction Machine
The YZS-80 palm kernel oil extraction machine is undoubtedly an superior oil processing machinery, characterized by its relatively easy design and style, convenient to use, great suitability and constant operations, and high productivity and oil output rate. Additionally, this kind of palm kernel oil extraction machine could be utilized for numerous oil bearing materials, including ground nuts, soya beans, rape seed, cotton seed, sesame seed, sunflower seed, coconuts / copra, tea seed, jatropha etc. Simultaneously, it could be made into C series and A series.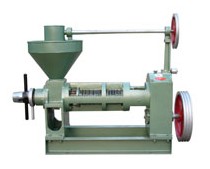 Such type of palm kernel oil extraction machine is fairly appropriate for medium-small sized oil processing plant or professional farmers. Certainly, they could be utilized for prepressing in submerging oil workshops, too.This type of palm kernel oil extraction machine includes the electrical heater and control cabinet. The control cabinet can be used for both motor and heater.The YZS-80 palm kernel oil extraction machine with diesel engine can be very well liked in a number of places. We're also pleased to fit that if you'd like.
Differences Between Palm Oil and Palm Kernel Oil
Palm oil may be found in the fleshy portion of the fruit (mesocarp), whereas palm kernel oil is found in the kernel and the seed of the fruit. Both of these oils have unique fatty acid compositions. Palm oil is 50% saturated fat and 50% unsaturated fat. More specifically palm oil contains approximately 44% palmitic acid, 5% stearic acid, 39% oleic acid (monounsaturates), and 10% linoleic acid (polyunsaturates). Myristic acid and lauric acid are negligible.
Contact us now to get more useful info, we are always ready to serve you!