Vegetable Oil Press
We offer fully tested, premium quality and cost effective Vegetable Oil Press with different crushing capacity. These Vegetable Oil Press require less maintenance and are easy to operate. In addition, use of latest technology helps in offering energy efficient expellers in the market. This oil press machine is suitable for small scale oil pressing owner.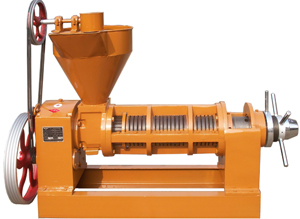 Specifications of Vegetable Oil Press
Easy to operate.
This oil press can press many oil seeds for edible oil
Composed of gear box,squeezing bar,bolt,head, rings
The oil is pured after pressing automatically.
The Detail Description of Vegetable Oil Press

1. It is an auotmatic Vegetable oil press
2. It has multiple function , including to screw oil press for oil pressing, electrical element for heating chamber ,vacuum filter for clean crude oil
3. Before pressing, some parts of the presser ,such as, press chamber, press screw and press ring will be pre-heated.During pressing,the press can filter the oil in due time.
4. Our vegetable oil press is one kind of mini-type screw oil press covering small area charecterized by low investment, strong adaptability and high efficiency of oil production
5. It is composed of feeder ,gearbox, pressing cage,screw shaft and machine stand. This vegetable oil press is in accordance with the standard for small scale oil mill.
6.This kind of screw vegetable oil press utilizes the screw shaft whcih is set-up with different styles of screw and rotate when machine is running to push the material into chamber.Then oil is separated out through the extrusion of pressing worm and pressing ring.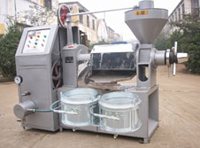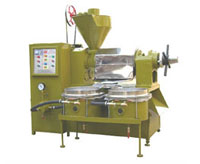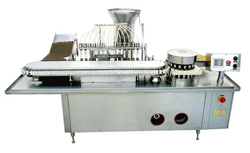 The Mian Components of Vegetable Oil Press
1. screw pressing
2. squeezing bolt
3. squeezing bar
4. squeezing head
5. vacumm filter
6. rings

You are welcomed to send email if you want to get more information of our vegetable oil press and more support from us! We are always ready to serve you!
Products